Canva
Canva has thousands Of Custom Templates And Stock Images that you can use with Quickesign. Canva is a Quickesign widget that Quickesign users with the standard plan can access.


There are 2 ways you can use Canva:
1) Log into canva.com, create your designs then export an image or video and upload to a Quickeign layout.
2) Use the Canva widget in Quickesign, this will open an embedded Canva editor in Quickesign. When you publish the Canva design, it will save and add the image to your Quickesign layout. You may also edit the embedded design at any time.
1) Export Canva to image, video and upload to your Quickesign Layout
When you are done with your Canva design, click on the download button in the top right menu. For videos, select mp4 format, for images, select png.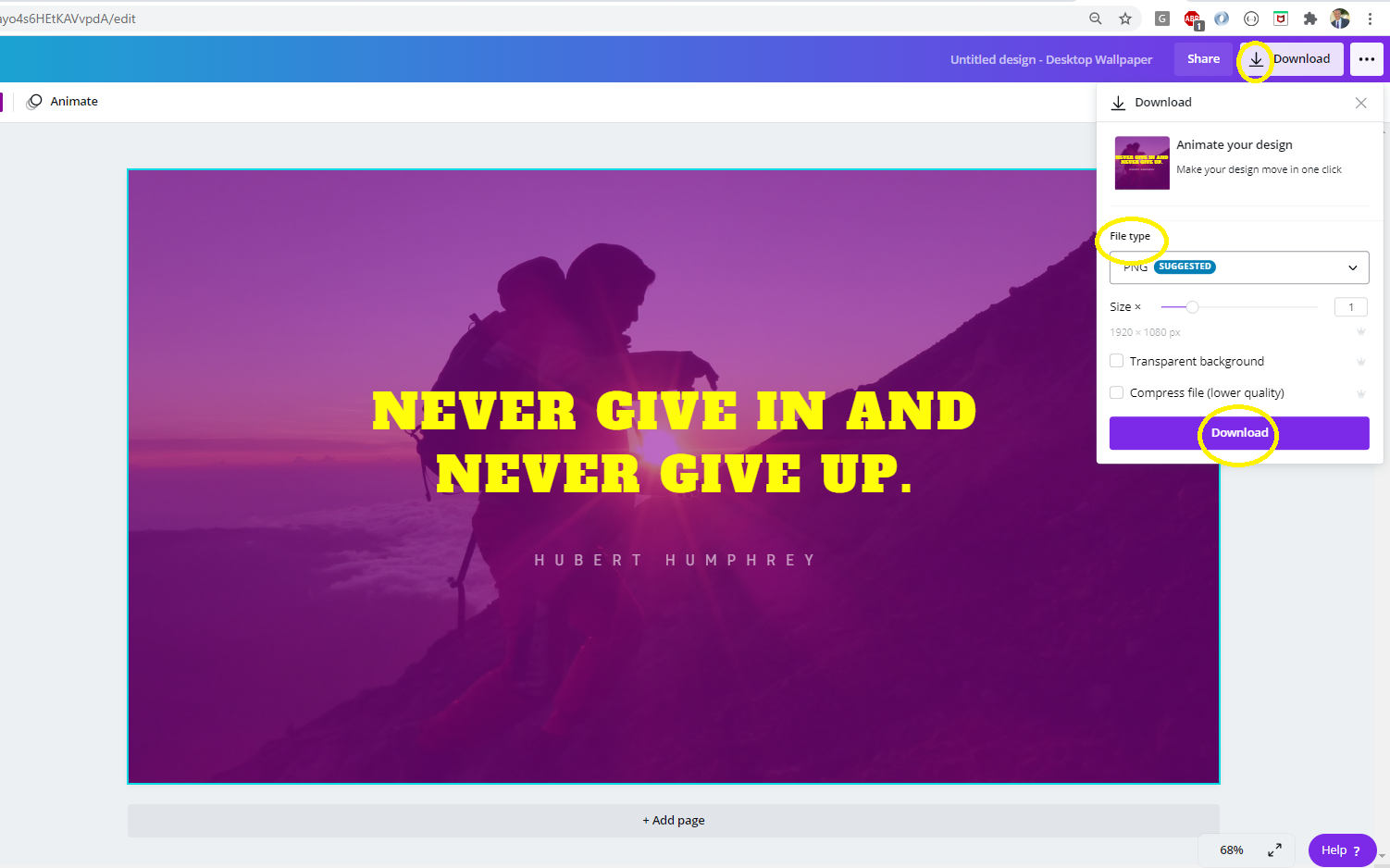 ---
2) Use the Canva Widget in Quickesign
Find the Canva Widget in the Widgets menu either in the Full Screen Layout or by editing a slideshow in a multizone layout.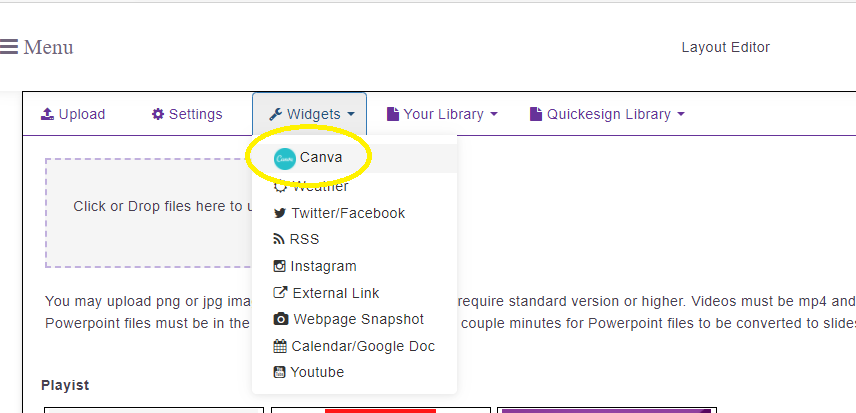 Select a type of document, then click Design on Canva to open the canva editor.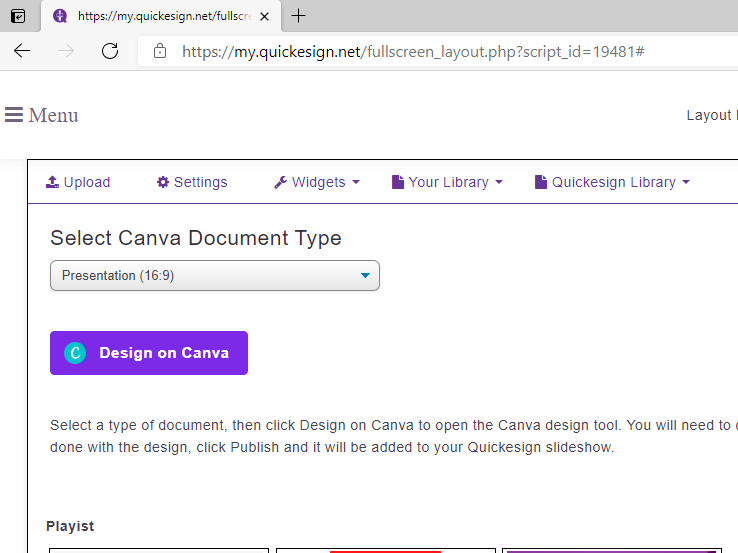 You will need to log into your Canva account or create one. The free account has a large selection of templates and images, but you may want to upgrade to a paid account for all templates.
Here is the canva.com help page for more info on building your design:
Canva Help
Canva is a very powerful design platform. You can learn more about how to use it here:
Tutorials
When done, click Publish and your design will be added your Quickesign layout.
Next Topic