Creating a Simple Layout
Simple, fullpage slideshow layouts are great for many displays such as full page menus. You can upload png, jpg, mp4, and pdf files. Pdf files are converted to png images and this requires the Standard version of Quickesign.


Select New Layout from the Layouts tab.
Complete the form and click Create Layout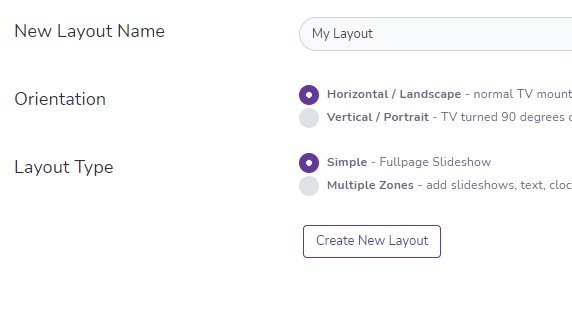 ---
Click the Menu button on the top left
to see useful features like background, music and preview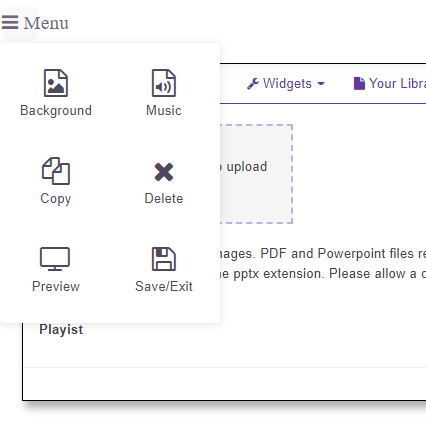 ---
Click the upload area to add content from your computer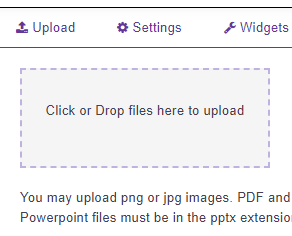 ---
Click the settings tab
Layout Name:
Rename your layout here
Transition:
Give your images movement with this option
Transition Duration:
this is the number of seconds the transition between slides lasts
Images:
Scale to fit is the default. Images will be as large as possible without skewing.
Default Duration:
use this to update the duration each slide is displayed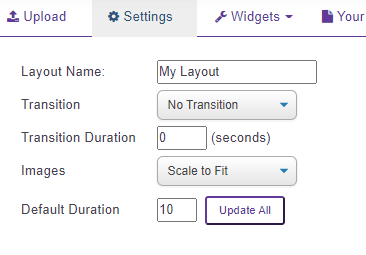 ---
Playlist
You can sort, delete, rotate, and change the slide duration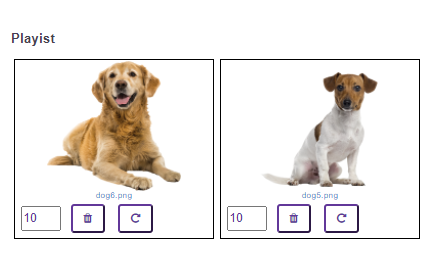 ---
Your Library
Files that you upload are automatically added to a library so you can use them in other layouts without having to upload again. Organize your files in folders. You can also resize the files which is useful if you have a player that only supports 1280x720 images.
---
Next Topic